DISCOVER INSPIRATIONAL INSIGHTS FROM 2021
EXCELLENT APPLIED RESEARCH OFFERS PRACTICAL IMPLICATIONS FOR SENIOR LIVING ORGANIZATIONS.
Mather Institute summarizes 10 recent research studies on a range of topics from a microlearning program for staff in memory care, to a tool that assesses senior living residents' "fit" within their community. All can spark ideas for senior living or aging service organizations, in a free report that showcases the recipients of our 2021 Innovative Research on Aging Awards. Created to inspire next practices, the annual award honors researchers committed to exploring ways to improve the lives of older adults.
IN THIS INDUSTRY REPORT, YOU'LL LEARN:
about new research related to senior living, caregiving, staff training and empowerment, and aging in place
ways you can use evidence-based findings from the studies to update your practices and benefit your organization
FROM THIS INDUSTRY REPORT:
"These findings can help assisted living providers understand how potentially damaging social structures—that can lead to bullying, loneliness/isolation, and even mental health concerns—are formed and maintained within their communities."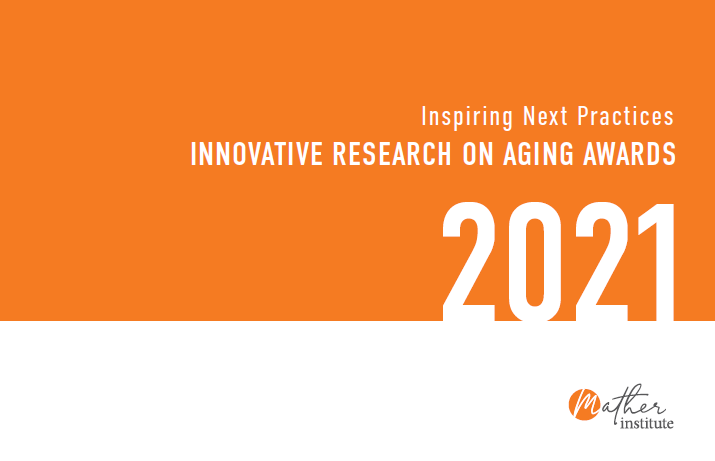 INSPIRING NEXT PRACTICES:
2021 INNOVATIVE RESEARCH ON AGING RECIPIENTS



RECENT RESEARCH THAT CAN TRANSFORM AGING