THE AGE WELL STUDY REPORT
Findings from the third year of this five-year longitudinal study focus on happiness and life satisfaction among Life Plan Community residents. It provides data that can help organizations strengthen programs and strategies to support residents' emotional wellness. Findings are based on responses from 4,191 residents from 122 Life Plan Communities around the United States.
THIS REPORT REVEALS
Residents who were satisfied with their daily life and leisure activities had a strong association with overall happiness.

Residents were happier and more satisfied when they had with a greater sense of community belonging.

The findings show that conscientiousness was not significantly related to resident happiness or life satisfaction.
FROM THIS RESEARCH REPORT
"Residents who were more satisfied with their senior living community also tended to be happier and more satisfied with their life as a whole."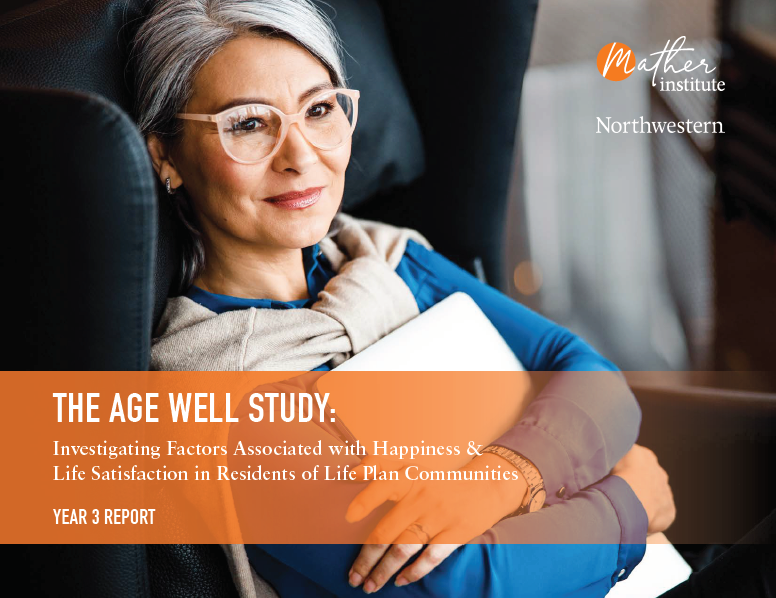 DOWNLOAD YOUR COPY OF THIS RESEARCH REPORT:
THE AGE WELL STUDY:



YEAR 3 FINDINGS