GET RESIDENTS MOVING MORE
WHEN YOU BYPASS COMMON STUMBLING BLOCKS TO PHYSICAL ACTIVITY
This research report sheds light on why the majority of older adults—many of whom understand the importance of physical activity for their ongoing health and independence—do not participate in regular activity.
An in-depth examination of common barriers to activity can help senior living providers communicate about and provide fitness classes and other offerings that break down those barriers, to get more older adults moving.
IN THIS RESEARCH REPORT, YOU'LL LEARN:
how to overcome seemingly impossible barriers including mobility limitations and fear of injury

how improving residents' perceptions of aging can lead to greater levels of physical activity

recommendations and takeaways to increase residents' physical activity in your community
FROM THIS RESEARCH REPORT
"Older adults living with chronic conditions tend to also face barriers related to a lack of knowledge about how to exercise safely, poor self-image, and low optimism..."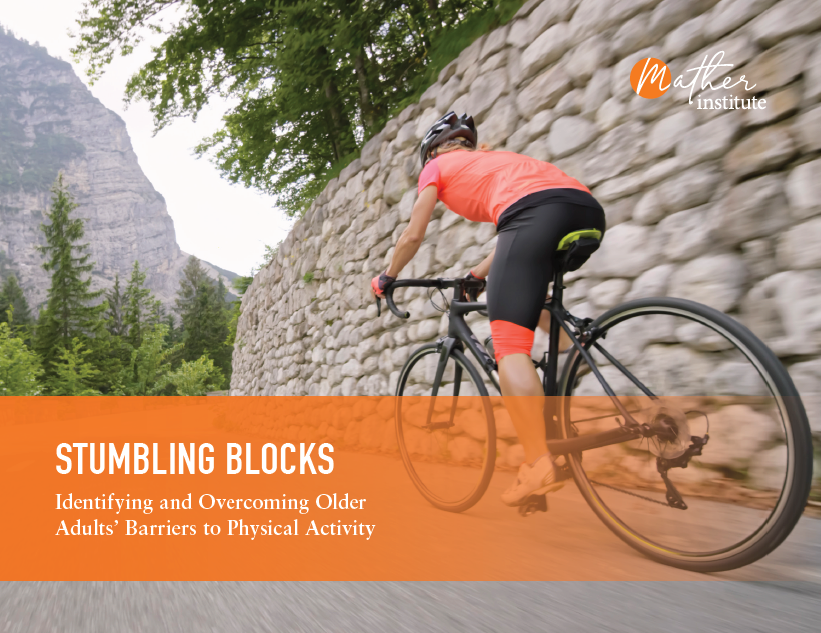 DOWNLOAD YOUR COPY OF THIS RESEARCH REPORT:
STUMBLING BLOCKS:



IDENTIFYING AND OVERCOMING OLDER ADULTS' BARRIERS TO PHYSICAL ACTIVITY