SUPPORT RESIDENTS' HOLISTIC HEALTH
Wellness coaching is growing in popularity, and provides a potentially powerful new addition to regular programming that can engage residents and support their health and well-being. This research report explores senior living residents' views of and preferences for wellness coaching.
Researchers surveyed residents and senior living staff to determine their preferred components and formats of a wellness coaching program, as well as exploring motivators and barriers to participation in wellness programs.
IN THIS RESEARCH REPORT, YOU'LL LEARN:
to identify motivators and barriers to resident participation in behaviors that support their whole-person wellness
the unique value of wellness coaching as a complement to standard programming in senior living
steps for creating an evidence-based wellness coaching framework that suits the unique desires and interests of senior living residents
FROM THIS RESEARCH REPORT
"Wellness interventions typically assist clients in navigating issues that block them from success in wellness goals."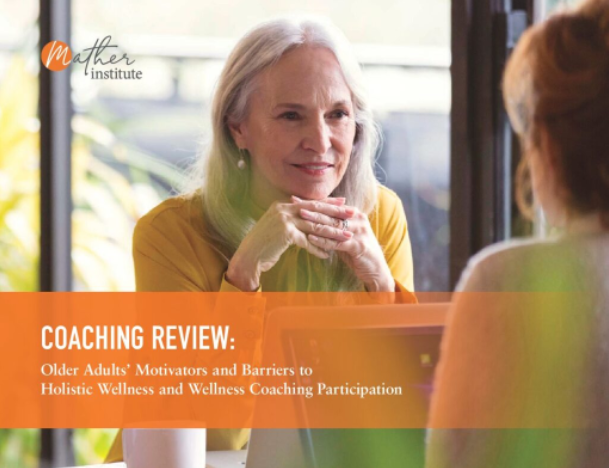 DOWNLOAD YOUR COPY OF THIS RESEARCH REPORT:
COACHING REVIEW:



OLDER ADULTS' MOTIVATORS AND BARRIERS TO HOLISTIC WELLNESS AND WELLNESS COACHING PARTICIPATION